Discover more from Zima Red - Metaverse, NFTs, Web3, AR, VR, AI
Zima Red explores how the metaverse is going to impact all of us
Over 7,000 subscribers
📉 BLOODBATH
Is crypto dead?
Zima Red gives readers the weekly pulse on the biggest news around NFTs. Join our community and take the journey with us by subscribing here:
---
👤 Social & Collectibles
Azuki Beans reveal
The much anticipated Azuki Beans have finally been revealed as …. beans.
Beans give NFT buyers a lower entry point into Azuki

The floor peaked at ~7ETH before diving to today's levels of ~3ETH

Rumors are circulating that were mounting pressure for the team to reveal the Beanz for some time.
New Doodles CEO
The former President of Billboard, Julian Holguin, will join as the project's CEO. Holguin's experience will go a long way to support soon to be announced next phase of Doodles. Along with the announcement, Doodles alluded to an upcoming reveal of its full vision and roadmap to include IP across music, gaming, entertainment, and culture.
Poolsuite to buy a Manor
The NFT-powered leisure corporation, Poolsuite, announced that they plan to launch a DAO to buy a manor in the Caribbean.

*Disclosure: Trevor Grant owns Poolsuite NFTs
---
🎮 Gaming
Bored Box Minting today (5/10)
The brainchild of Twitter parody account turned web3 gaming mainstay, Bored Elon Musk, will be minting today (5/10).
The Bored Box is minting for 1 ETH and will curate five exclusive items from top blockchain games.
Crypto Unicorns breakdown
Ancient8 GameFi research portal
The portal features an in-depth analysis of P2E projects as well as macro research.
---
🌎 Virtual Worlds
Yuga Labs refund
Illuvium land sale
Illuvium will conduct a 20,000 plot land sale via a dutch auction on June 2nd. Review the snapshot for information regarding starting prices, auction types, sale duration, etc.
---
🎶 Music
Water and Music's music NFT market trends mega doc
Music NFTs featured in Fortune
The piece covers how artists are earning the equivalent of 1M streams through a few sales on web3 platforms like Sound.xyz and Catalog.
---
📰 Mainstream
Fidelity is
thinking
about NFTs
Fidelity International's CEO, Anne Richards, told the attendees of City Week 2022 that they are thinking about NFTs in two ways:
How to make intangible assets (NFTs) more tangible to build portfolios around them.

How to use blockchain to make illiquid real assets more liquid through tokenization
The metaverse could be very transformative

- Anne Richards
Starbucks NFT
The headline is quite eye-catching (why do you think we used it) but we are starting to become quite numb to big brands launching NFTs. Could this one be different?
The actual details haven't yet been revealed outside of the all-to-commonly used "exclusive experiences and perks"
Come ON copywriters, can someone please come up this something more fresh than using "exclusive experiences and perks" for the 199817094th time.
Starbucks did go a little esoteric in its description of a community-building space "outside of our homes and our workspaces" called the third place.
According to Starbucks, its NFTs will have utility within the third place.

The NFTs will be at the core of the "global digital community" that Starbucks is working to create.
Howard Schultz is BACK baby.
Coinbase's head of product makes 💸💸💸
Coinbase's well-compensated head of product, Suroji Chatterjee, is leading Coinbase NFT. Coinbase's maiden voyage into NFTs has faltered greatly out of the gate.
According to Dune Analytics, Coinbase NFT has processed less than $800,000 in sales volume from just over 1,500 users since April 20th. For reference, OpenSea has had 375,000 users in the same time frame. The poor user growth looks even worse when framed against Coinbase's 89M verified exchange users.
The Vatican enters the metaverse
The Vatican is preparing a virtual exhibition of its notable artworks using NFTs. The Vatican hosts a collection of more than 800 pieces by 250 artists, including Pablo Picasso, Michelangelo, Leonardo Da Vinci, and many others.
---
💸 Funding
Zora ($50M) - A permissionless NFT protocol. The round was led by Haun Ventures and included additional participation from Coinbase Ventures and Kindred Ventures.
Americana ($6.9M) - A marketplace to buy and sell physical things as NFTs. The round included participation from Seven Seven Six and OpenSea.
GamerGains ($5.8M) - A platform to earn crypto playing your favorite games. The round included participation from Tiger Global Management, Winklevoss Capital, FTX, BlockFi, Cadenza Ventures, Republic, Electric Feel Entertainment, Lightbank, Shima Capital, Pluto Digital Assets, CMS Holdings, Alumni Ventures Group, Mirana Ventures, Third Prime, PJC, and Global Founders Capital.
Stakes ($5.3M) - NFT-powered sports betting. The round included participation from Digital Currency Group, FBG Capital, CMS Holdings, LD Capital, Cadenza Ventures, Matrixport, Sterling Select, Sam Li, and Founders First.
Mueshi ($3.3M) - A Marketplace for fine art NFTs. The round included participation from Harlem Capital, Presight Capital, CapitalT VC, Ted Lucas, Guggenheim Museum, Pérez Art Museum Miami, and Alexandra Wilkis Wilson.
---
📈 Market
The current state of the NFT market
Richard Craib on how the market has fundamentally changed
NFTs and crypto are about to see their first true macro bear market
---
📚 What we're reading
7 Essential Ingredients of a Metaverse
NFTs and the Rebirth of the Reader
(Listen) How Web3 is Changing Commerce and Governance
👀 Alpha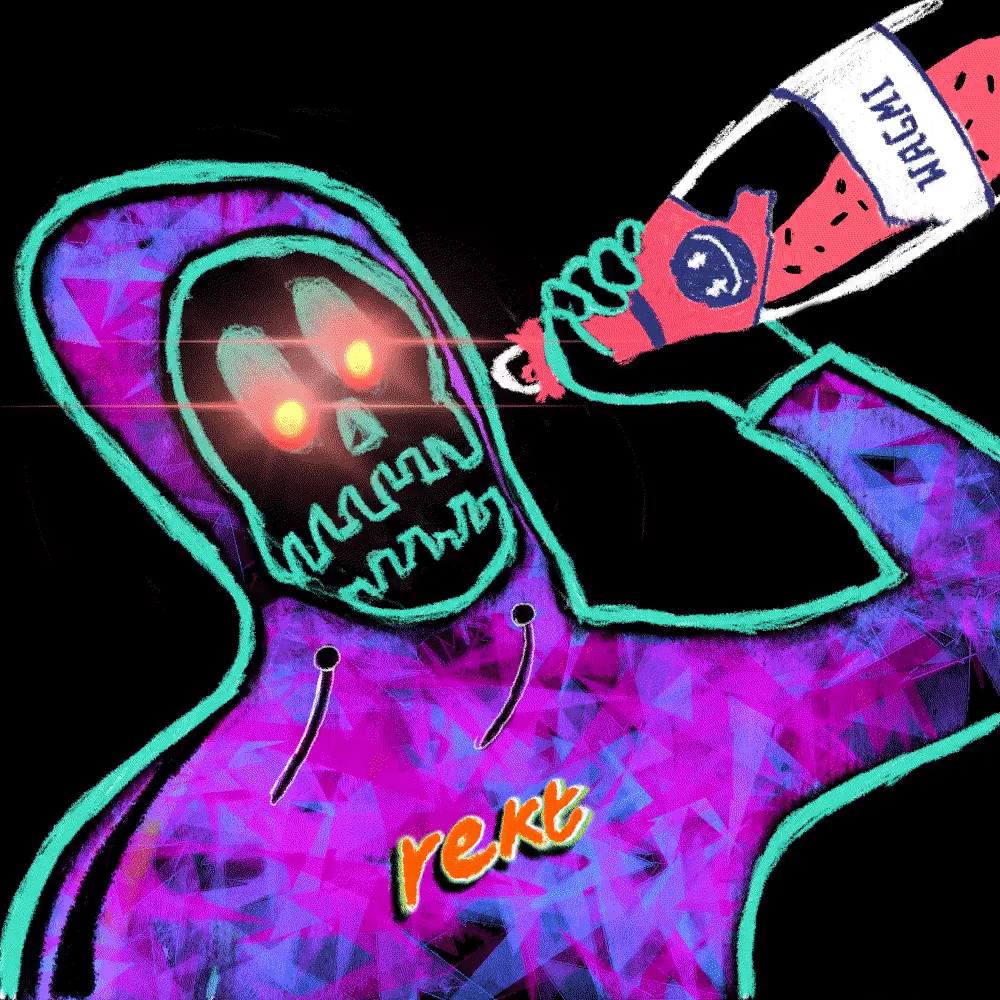 ---
🎙Zima Red Podcast
My guest today is Michael Sanders. Michael is a co-founder of Horizon, which is behind the game Skyweaver. Skyweaver is a free-to-play trading card game that is enhanced by web3
Why trading card games are perfect for web3

The skyweaver meta

How to create sustainable player-owned economies

Why implementing non-blockchain based digital items is essential for onboarding the masses

Why esports and web3 will be huge

How Horizon is building out broader web3 infrastructure - like a wallet and NFT trading protocol