Discover more from Zima Red - Metaverse, NFTs, Web3, AR, VR, AI
Zima Red explores how the metaverse is going to impact all of us
Over 7,000 subscribers
🌇🚀🏙Blockchain-Based Virtual Worlds As The Next Gaming Platforms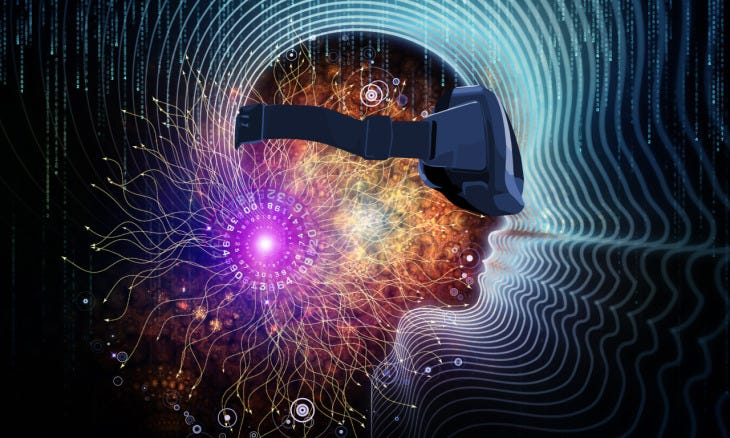 ---
Today's blog is brought to you by the Zima Red Podcast! Check out this episode with Stephen & Mads from the NFT-collateralized loan platform, NFTfi.
---
🌇🚀🏙Blockchain-Based Virtual Worlds As The Next Gaming Platforms
I was browsing Reddit the other day and I came across this incredible video.
The video discusses something called a "non-euclidean rendering engine," which is essentially a video game engine that allows you to develop structures and worlds that are not based on regular geometry. In a typical gaming engine that uses regular geometry, a square house with four separate rooms contains just that - four separate rooms.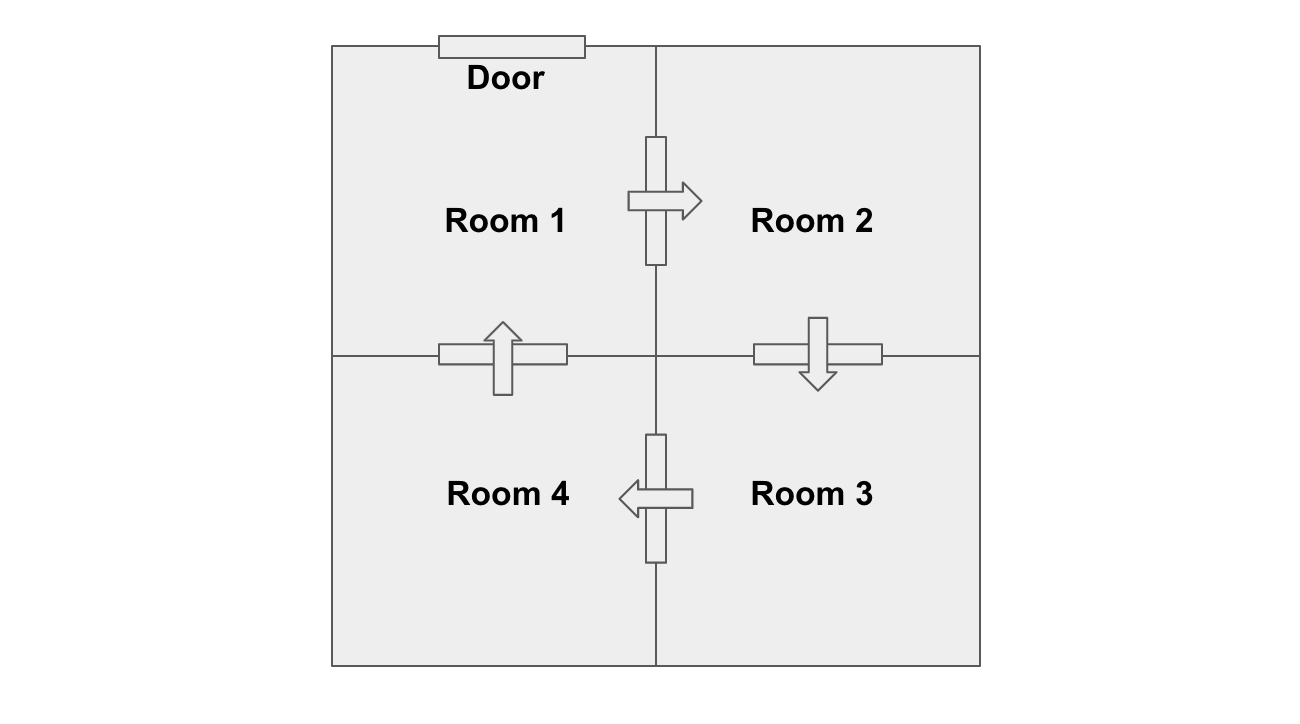 In a regular geometric house, a user can walk into all four rooms using the doors. They can explore the interior and find that it matches what they see from the exterior: a square box with no surprises. 
But if you use a non-euclidean gaming engine to create your house, then it could look something like the image below.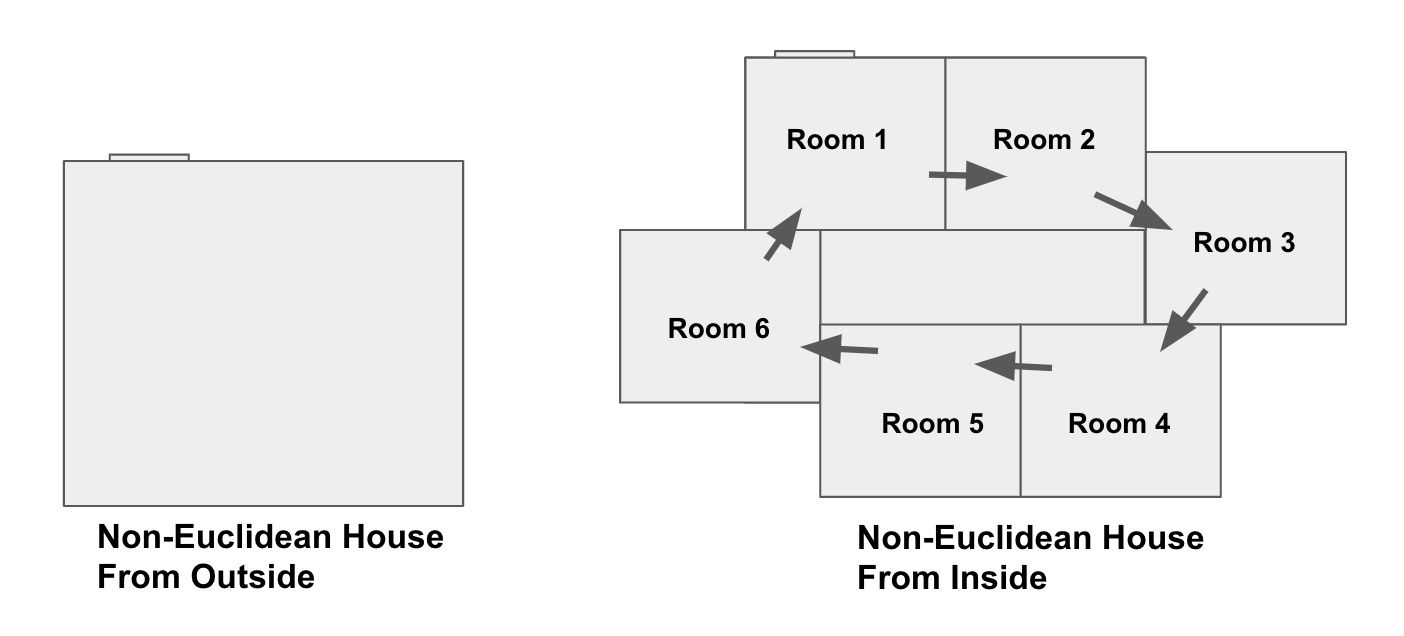 Okay, well that graphic didn't really work, but that's the point. Non-euclidean structures break the rules of geometry. You can fit six full-sized rooms in a space that appears from the outside to only fit four. Although this example has just six full-sized rooms in the interior, non-euclidean structures allow you to fit an infinite number of spaces within a contained area. This technology is totally brain-melting, and its implications are massive. 
Blockchain-based virtual worlds are the internet's next-generation platforms: they are user-owned, social, e-commerce, gaming, and creative platforms all rolled into one. Gaming will be a key aspect of their success. If they don't allow users to play in-world games, then massive adoption will be much more difficult. 
The current major issue with virtual world gaming is that virtual plots of land are quite small, and thus can only support simple, small games. If they are to truly become gaming "platforms," then they need vast amounts of digital space. That's where non-euclidean gaming engines could come into play. 
These gaming engines would allow people to create expansive games within a single plot of land, including entire role-playing-games (RPGs), massive first-person shooter games, racing games, or really anything. Of course, I am not taking into account extremely important factors, such as:
Compute Power: Expansive games on a single plot of virtual land need immense computing power. 

Developer SDK: Virtual worlds need to be designed for games to be built within them, and also need robust developer support. 
Where Are Blockchain-Based Virtual World Gaming Platforms Today?
We are now seeing the first glimmers of blockchain-based virtual world gaming platforms. The virtual world of Decentraland is currently the furthest ahead in virtual world gaming, with a number of simple playable games.  
For example, there recently was a Decentraland soccer tournament that many NFT community members participated in. 
Some are now even experimenting with a first-person zombie shooter game.
Perhaps the most exciting game to emerge from Decentraland is Infinity Engine, a western-style adventure game.
So, while Decentraland is by far leading blockchain-based virtual world gaming, we are still just at the beginning of this evolution. 
One platform that is purpose-built as a virtual world gaming platform is The Sandbox. Although yet to be released, The Sandbox has teased some exciting gameplay.  
Each plot of land in The Sandbox is a unique game ecosystem. Users can hop from one adjacent game to another via portals and a "public transportation system." The Sandbox has also given early access to some incredible content creators within the NFT ecosystem. One of them is the amazing artist Alotta Money, who gave users the below sneak peek video of The Sandbox gameplay.
We are in the very early days of blockchain-based virtual worlds, and I will definitely be keeping a close watch on their continued evolution.
---
If you enjoyed this content, subscribe!